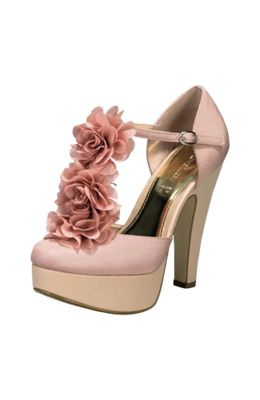 These gorgeous heels are from halens. These are beautiful and perfect. I just love them.
Just kinda these shoes i have wanted so long, from ellos.
I allready have pink skirt BUT this one haves it all what i love about pink skirts. This is from ellos.
Pink trench coat, it have been apsolutely misarable without u, nor did i never own u. This darling is from ellos.
These shorts consist it all what i want from shorts: ruffle, cute color and little. From forever21.
These ballet pumps are just like they were from real ballet dancer's wardrobe. Love it. These sweeties are from topshop for ONLY 16 pounds!
So these things are the things which i wanna have and i'm going to buy. Ah so pink.
I'm sorry i haven't been posting in so long time. It just because i have moved an stuff. BUT NOW i promes i will post soon again. Just right away when i'm gonna download my pics at my brand new laptop! (And i have maaany pics so it is gonna happen soon and often.) But now i'm going to s...lee...p.................